Pictures to be exhibited in Hands All Around XXIV, International Quilt Festival, Houston, USA, 2008
Joys of Spring (41 x 36 inches)
At last, at last, one can lie on the grass, play hide and seek with the children, leave the youngest asleep outside in the pram, and listen to the sound of sheep grazing. At last, at last, the heat of the sun!
(Reproduced in Quilter's Newsletter Magazine, February/March 2009)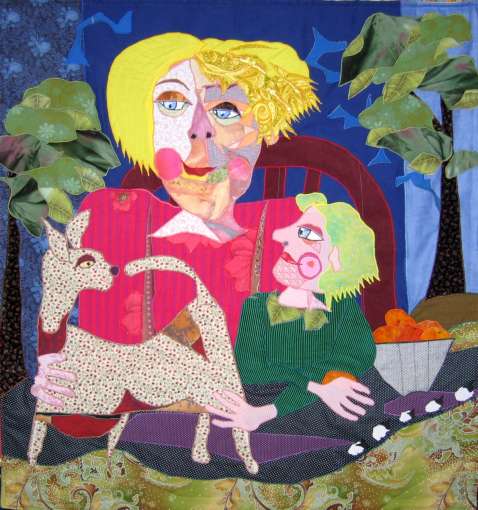 Conversation Piece (40 x 42 inches)
When our own children were small, I was always struck by their powers of imagination. Tell them a story and at once they live themselves into it.