Pictures exhibited in Hands All Around XXII, International Quilt Festival, Houston, USA, 2006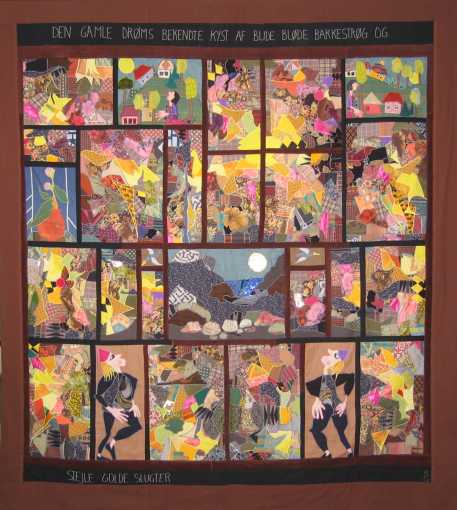 The Old Dream (79 x 88 inches)
This is a picture of a dream - not just a sleeping dream but one which goes back to the beginning of time, when space was unlimited. Translated, the text is:
"The old dream's well-known coast of soft, gently rolling hills and steep, barren canyons."
(Reproduced in 'photo finish' in Quilter's Newsletter Magazine, March 2007)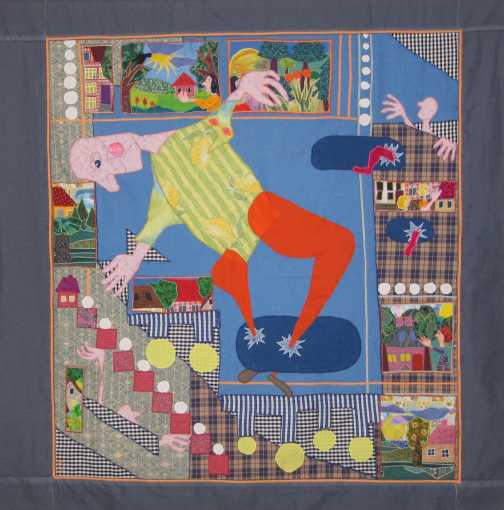 Artistic Breakthrough (51 x 51 inches)
Trying to illustrate an artistic breakthrough was fun. It produced some giggles when wondering if people could see the point.
(Illustrated in Quilter's Newsletter Magazine, March 2007)